TV cabinets come in many shapes and sizes, so knowing which is best for you can be challenging. It might sound like a simple purchase, but it can significantly impact the overall look of your living room. So whether you're looking to focus more attention on your TV or create a cozy little nook for reading in front of the fireplace, this post covers key features that should be considered before making a purchase of a good TV cabinet.
TV Size and Distance From the Wall
Your first consideration is the size of the TV you intend to mount on the selected TV cabinet. You will not want to end up with a too-small cabinet or vice versa. Take note of the size of your TV and its distance from the wall it will be mounted onto. You can estimate this distance by measuring the width of your wall or by comparing it with another TV you have (assuming they are both mounted onto walls). If you're planning to switch out your old one for a new one, then you should also be able to measure its wall distance. Make sure that whatever cabinet you buy can accommodate these crucial measurements.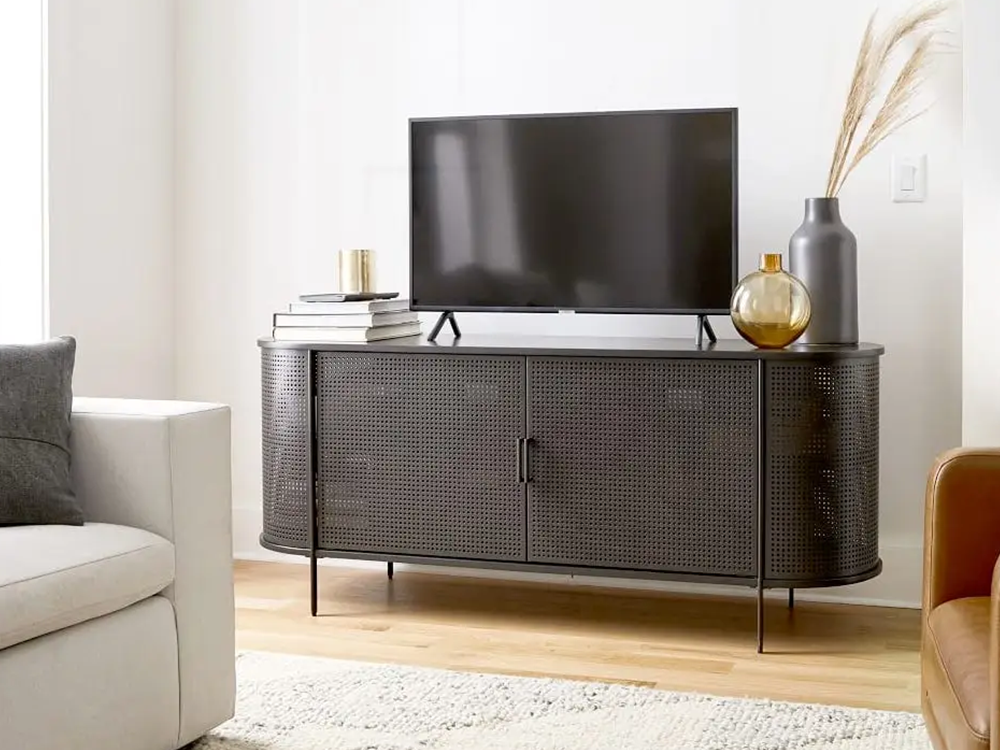 Most TVs have a recommended mounting distance from the wall, usually measured in inches. That is usually located in the manual or on the product box itself. Take note of this distance, and ensure your TV cabinet can handle it. If your cabinet cannot accommodate this mounting measurement, you may need to purchase a new one that can.
Style
You want to fit your new TV cabinet into your home's overall design scheme and style. That is where you can be as adventurous as you want: choose one that matches the rest of your furniture or go for something completely different! It all depends entirely on what look you're going for. There are many options out there, from modern to rustic to vintage. You can even find an antique TV cabinet if you want something that fits in with your home's historical theme.
Storage
Storage space is crucial if you intend to store some other items inside the TV cabinet, such as DVDs, games, or controllers. Look for a cabinet with sufficient storage space and one with room for all accessories. Simple cabinets with just enough space will do if you have limited living space, but if your new home has plenty of extra storage space, why not opt for a wider one? However, that depends on your needs and preferences.
Quality of Materials
Good quality cabinets will ensure that you have a long service life. They will also look great and be durable. So, if you want yours to last for many years or even decades, choose something high-quality that can stand the test of time. Good quality cabinets will also be durable and hardy, able to withstand heavy appliances fully loaded upon them. So if you have lots of heavy electronic items in your home and cannot afford to replace them with lighter replacements, then tools like these that can hold such hefty loads are what you need.
If you have bought a new TV and are looking to buy a TV cabinet for it, there are some features you should be aware of. Cabinets come in many shapes and sizes, so it is essential to familiarize yourself with the features that suit your needs. This way, you can find the best cabinet for your situation and avoid unnecessary hassle.